David Kelley
Co-Founder, IDEO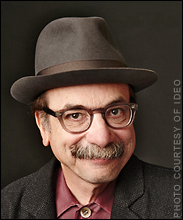 IDEO is a global design firm that takes a human-centered approach to innovation. IDEO has helped to innovate products including Apple's first computer mouse in 1980, the first stand-up toothpaste for Procter and Gamble, surgical tools for Medtronic, and furniture for Steelcase. The company also helps governments and social organizations innovate internationally.
David is the founder of the Hasso Plattner Institute of Design at Stanford, also known as the Stanford d.school. He is the co-author with his brother Tom of Creative Confidence.
David speaks to Jessica about how he pioneered design thinking, from scratch.