Greg Lambrecht
Founder, Coravin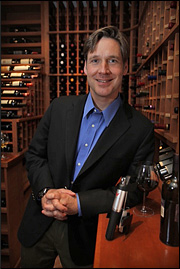 Coravin produces a device that accesses wine without removing the cork. Through a medical grade needle, the Coravin System extracts a portion of the wine and replaces it with argon gas.
Greg is also a medical device inventor who founded Intrinsic Therapeutics, a company focused on spinal disorders. Greg is a graduate of MIT and has degrees in nuclear and mechanical engineering.
Greg speaks with Jessica about how he was able to repurpose his expertise in the medical world to create his wine access technology, from scratch.