Ian Schrager
Founder, Ian Schrager Company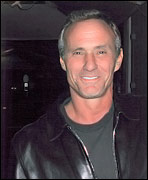 Boutique hotels have become leaders in hospitality and design. The hotels' swank bars and creatively designed lobbies have become the social scene for guests and even locals. Who are some of the pioneers who created among the first fashion forward hotels?
Jessica speaks with one such entrepreneur, Ian Schrager.
Ian was the co-founder of Studio 54 in New York City before reinventing himself and becoming a leading hotel developer. Some of his hotels include the Delano in Miami Beach, the Royalton, and the Gramercy Park Hotel in New York City. Ian discusses how he managed to build both the country's most memorable night club, as well as some of the most stylish hotels and residences, from scratch.