Richard Meier
Architect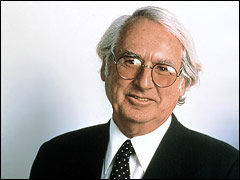 When we see a skyscraper or a museum, we might marvel at its shape, its height, or the materials used; but what was the process behind the building's initial design? Who are some of the architects influencing our landscape? Jessica speaks with one such pioneer, Richard Meier.
Richard's emphasis on clean design and natural light has made him one of the world's leading modern architects. His projects include The Getty Center in Los Angeles, Perry Street apartments in New York City, and the Jubillee Church in Rome, among others.
Richard explains how he built some of the world's most respected buildings, as well as his own career, from scratch.