Safwan Masri & Eric Widmer
King's Academy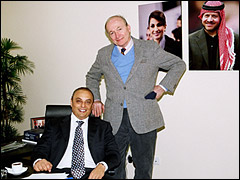 Safwan Masri, Founding Board Chairman and Eric Widmer, Founding Headmaster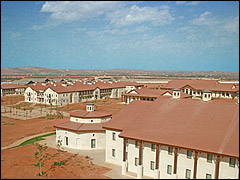 Kings Academy Campus located outside Amman, Jordan
New England boarding schools have been a part of America's elite educational fabric for centuries. Now picture a school of this kind taking root in the Middle East.
His Majesty King Abdullah had some of the best years of his life attending Deerfield Academy in Massachusetts, and he's trying to emulate Deerfield in Jordan. His school is called King's Academy, and the goal is to educate a generation of Middle Eastern students with the same educational standards as his New England alma mater.
Jessica traveled to Jordan to speak with Eric Widmer, the founding headmaster of Kings Academy and the former headmaster of Deerfield, and Safwan Masri, the founding Chairman of the Board. Kings Academy is located on 144 acres outside Amman, Jordan, and the school opens its doors to students in Fall, 2007. Listen to how Eric, Safwan, and King Abdullah are bringing the best of western education to the Middle East, From Scratch.