About The Host
Jessica Harris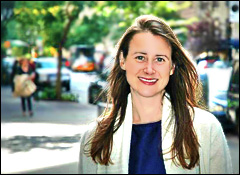 Jessica Harris is the Producer and Host of From Scratch. In addition to her work in radio, Jessica helps to manage a philanthropic foundation called The Senator Foundation, which supports education and innovative public health projects.
Jessica has directed and produced two documentary films, including On Common Ground, about WWII, and Lipstick City, a film about female taxi drivers in New York City.
Jessica is a board member of the Berkshire Arts and Technology Charter Public School (BArT) Foundation, located in the Berkshires in Massachusetts, and the Civilians Theater Company, located in New York City. Jessica is a graduate of Harvard College and Columbia Business School. She is a term member of the Council on Foreign Relations.
Jessica lives in New York City with her husband and five children.